COVID-19 AIR TRAVEL GUIDANCE
The European Union Aviation Safety Agency (EASA) and the European Centre for Disease Protection and Control (ECDC) have designed posters providing passengers with an overview of the air travel experience as normal services resume following the outbreak of COVID-19.
The guidelines place paramount importance on health safety at every stage of the end-to-end passenger journey. Their aim is to achieve safety, clarity and harmonisation in the travel experience across Europe. However, as airports and aircraft differ, passengers will also need to be aware of and abide by the signage and instructions given by individual airports and airlines when they fly.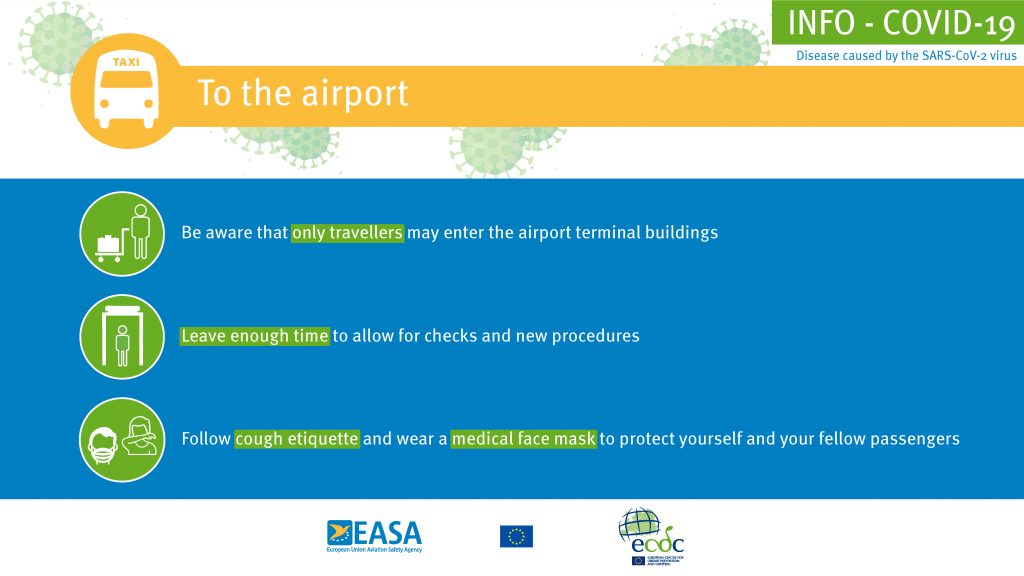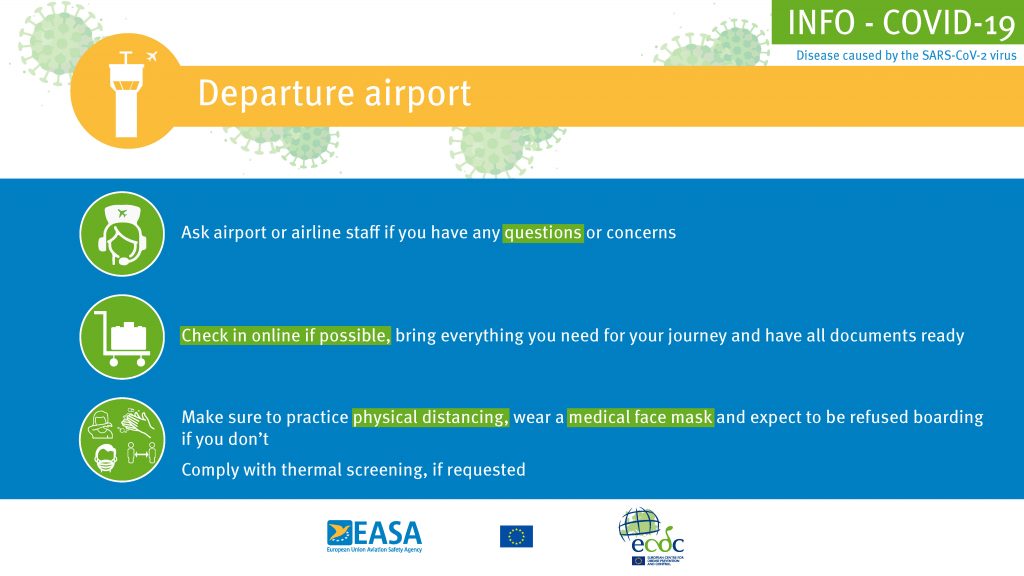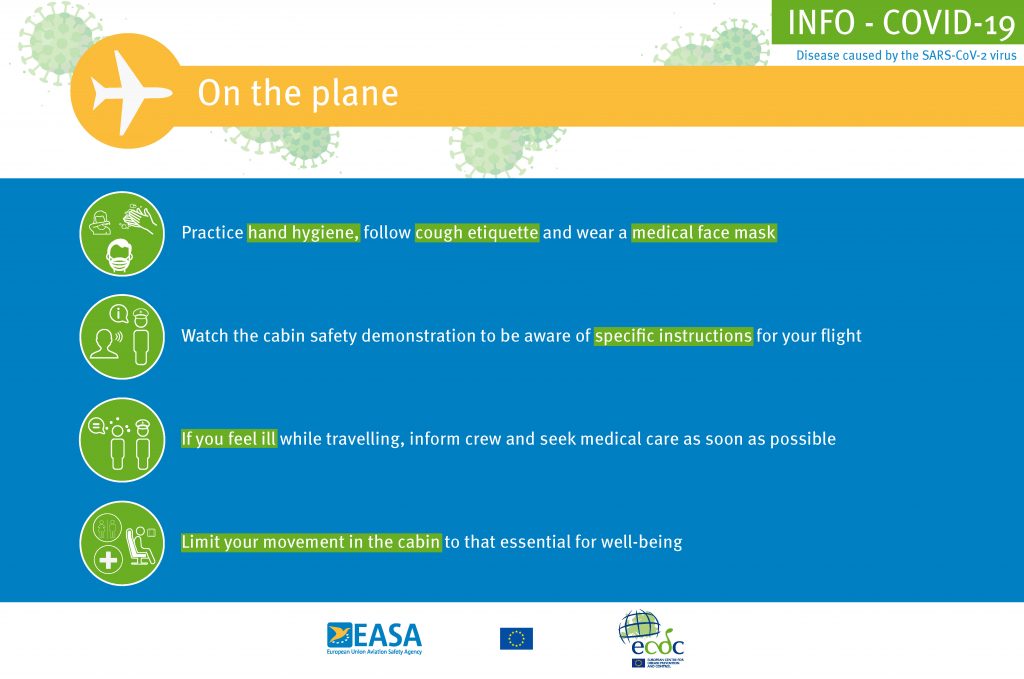 https://www.easa.europa.eu/newsroom-and-events/news/easa-releases-posters-summarising-easaecdc%E2%80%99s-covid-19-guidance-passengers